Top 10 December Microgames at Mummys Gold Casino
December was a busy month for players online and offline. Slot machine players could enjoy several new pokies that really added a new and interesting features to the microgaming collection of games.
January is moving towards an end and i have been lucky enough to dig out a toplist from one of the most popular online casinos that are powered by the Microgaming software.
Note: New games released during December are shown in
bold
1.
Deck the Halls Slot
2.
Loaded Slot
3.
Sunset Showdown Slot
4.
Reel Baron Slot
5.
Gift Rap Slot

6.
The Palace Group Slot
7.
Agent Jane Blonde Slot
8.
Avalon Slot
9.
Mega Moolah Progressive Slot
10.
My Slot
# 1 Deck The Halls Slot Machine
With one (perhaps even two) of the most popular festive events all year, December is a truly unique month. There is no escape from the Christmas craze anywhere, and when it came to new microgames a great new Christmas themed slot was to be found as well.
If you havent tried or read about the Deck the Halls slot machine, it is a 30 payline slot that offer players stacked symbols and a free spin bonus feature.
The slot machine had everything from Santa Claus and Jingling bells to Christmas trees and colored lights.
I have seen alot of christmas themed slot machines, and i must admit that the Deck the Halls slot is the warmest and best of them all.
It really wasn't a suprise for me that Deck the Halls was the most played slot machine at Mummys Gold during December 2008.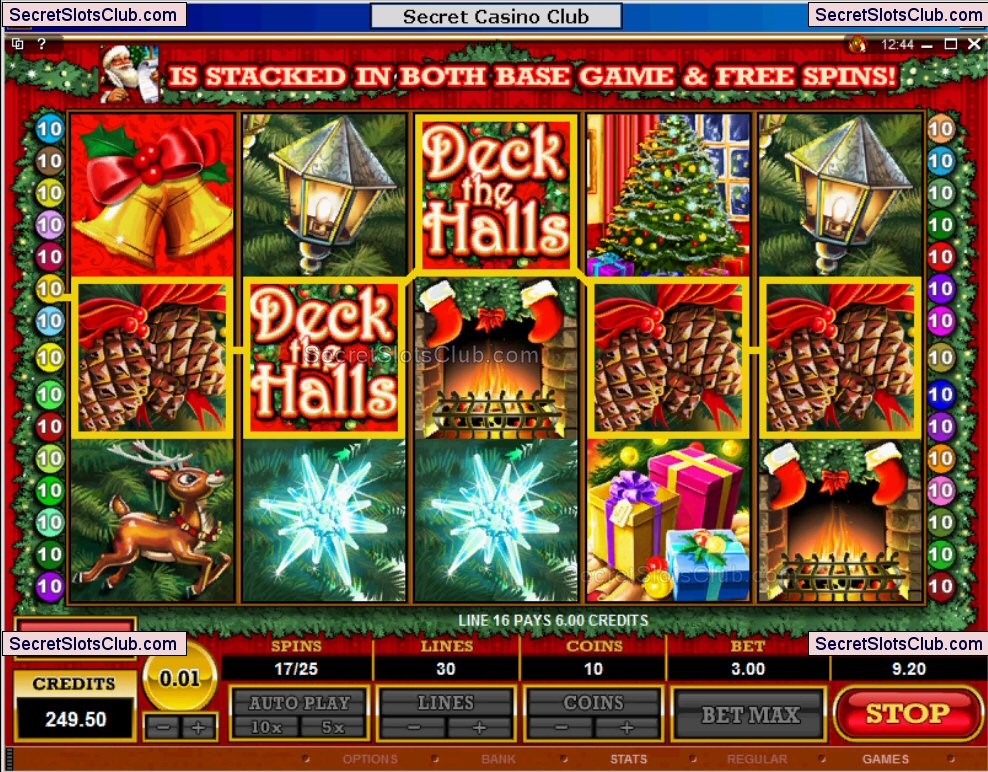 New games are always high on the casino toplists, and even if Deck the Halls had been released during the summer players would have gone crazy with it.
The stacked bonus feature that gets really crazy during free spins bring the potential payouts to a level where even the most hardcore players need to check the win tables a few times.
Related pages:
Mummys Gold Casino (€500 Free Play promotion - Non US players only)
Deck the Halls slot machine review
Deck the Halls screenshots
Deck the Halls blog post
#2 Loaded Slot Machine
The second most played game at Mummys gold was the
Loaded slot machine
. I was quite sure that Deck the Halls would be the top positioned game as soon as i tried it the first time but i was really suprised to see Loaded as the 2nd most played game.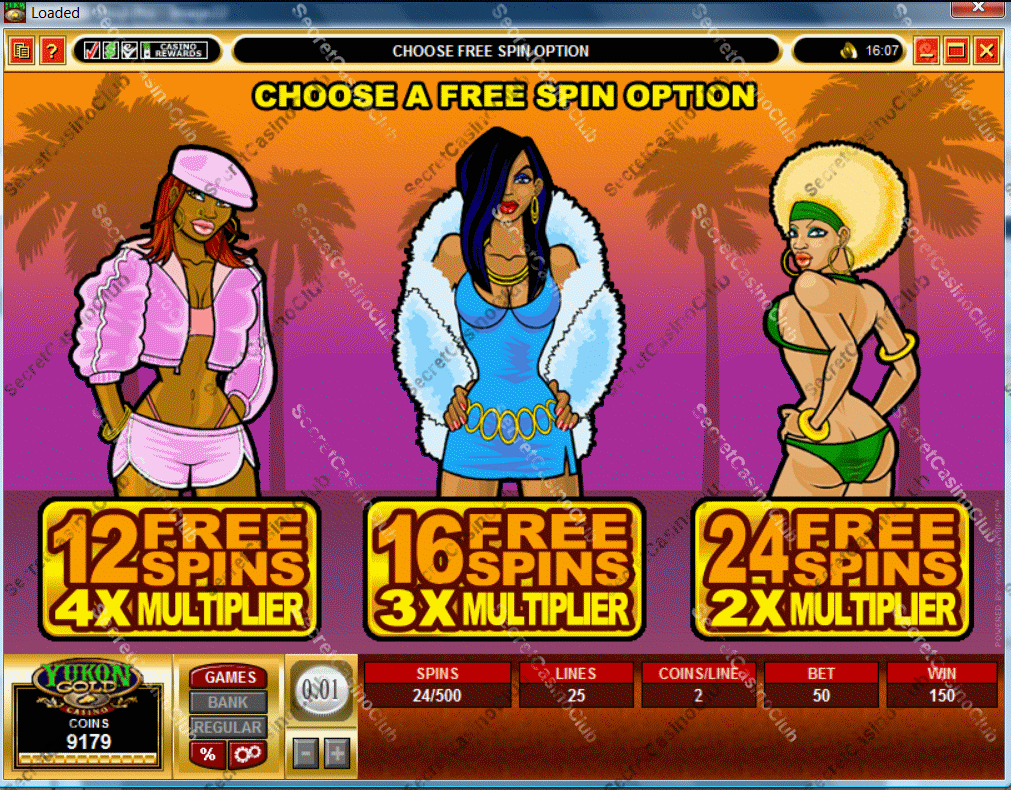 Loaded is a really nice slot machine, players have 25 paylines to bet on and a wild symbol that tripple all prizes where it substitutes. In addition to this, players can win a free spin bonus feature where the amount of free spins and the multiplier can be selected by the player. In addition to this, players have the option to gamble after each win spin (card gambling).
Loaded is definately a great slot, but i assumed it was much further down the list, somewhere in the 20ies.
Related pages:
Mummys Gold Casino (€500 Free Play promotion - Non US players only)
Loaded slot machine review
Loaded screenshots
#3 Sunset Showdown slot machine
Sunset Showdown was another slot that was added to the Microgaming network during December 2008. The Sunset Showdown slot machine proved one thing for me, - the Microgaming game designers are getting very good at their job!
I'm crazy about the Sunset Showdown slots, i've played it alot and with a decent amount of luck as well.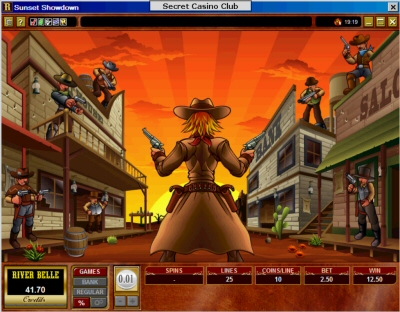 The game has two bonus features, a re-spin bonus feature where palyers are granted three free spins with the 1st and 5th slot machine reel completely wild.
The second bonus feature is a "Pick a Prize" bonus feature where players need to shoot "baddies" in a cowbow town to win cash prizes.
If you are in for a round of spins, then i suggest you head on over to this slot first. The microgaming network has a ton of great games but this one is really one of the best.
Related pages:
Mummys Gold Casino (€500 Free Play promotion - Non US players only)
Sunset Showdown Slot Machine Review
If you are interested in knowing more about the remaining 7 slot machines from the top 10 list i suggest that you head on over to
Mummys Gold
and try them for free with the €500 casino free play promotion that players can take advantage of right now.
You can also read my reviews via the Secret Slots Club or by finding them in the blog menu!